This page is about the character from Zoids: Wild ZERO. For the character in Chaotic Century, see: "Fiona" Elisi Linette.
Fiona is a fictional character from Zoids: Wild ZERO.
Fiona is the Empress of the Empire.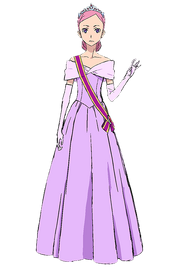 Fiona does not pilot a Zoid, and as such relies on members of the Empire to pilot for her. It is seen in several instances Chris Giller is used to fill this role.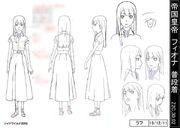 Fiona's name is different to "Fiona" Elisi Linette in Japanese, as Fiona from Chaotic Century is known as "Finé" in Japanese.
Despite this, Fiona's closest confident does share a name with Fiona from Chaotic Century. Jiin Elisi Linette. Jin also has Fiona's original Japanese voice actor.
Community content is available under
CC-BY-SA
unless otherwise noted.