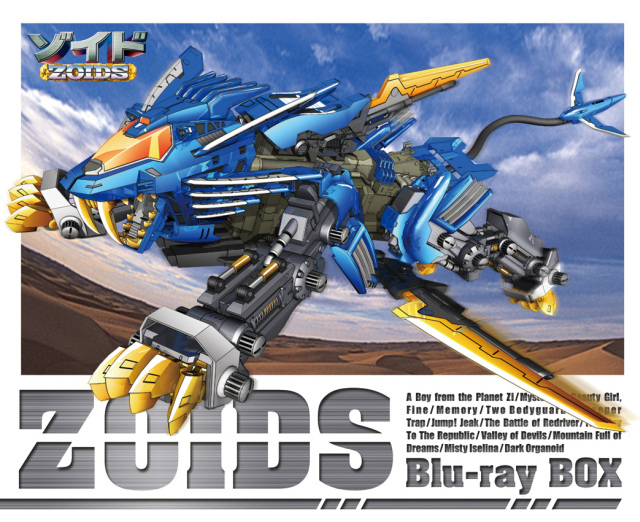 A limited edition Box set of the entire CC/GF anime series has just been announced.
The box set also comes with limited edition encyclopedia prints, and a limited edition HMM Blade Liger.
To be released on August 2nd, the Blu-ray version will also feature some new footage, such as a CG intro scene.
http://s.news.mynavi.jp/news/2013/01/18/001/index.html
The most recent Koto blog update sheds light on the Limited Edition blade liger, it is moulded out of clear parts!
http://hmmzoids.jugem.jp/?eid=132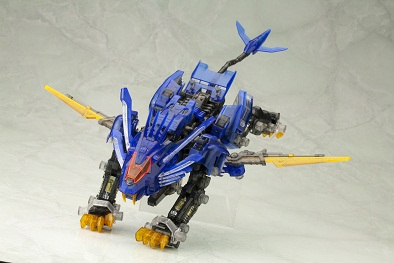 ---
any idea if there is a american way to pre order this and also how much is the whole thing 
thanks in advance
I don't know of any american pre-orders, I think you can order through Amazon or something though (I'm not American, so I'm not sure). The prelim prices were: ¥62,790 and ¥ 57,540 depending on version. Sylvanelite (talk) 07:42, March 23, 2013 (UTC)
I don't know of sites that take preorders in USD, but if you've got a paypal account you can pay the yen price using Paypal's conversion method. I'm not sure how well this works on Amazon, which usually asks for a card, not a paypal address, but www.amiami.com has preorders open for both sets. It allows paypal checkout but requires payment up front for an item this expensive. The full edition is roughly $578 and the regular is $529 by Paypal's current conversion rate.
You could go and attend an anime convention to get this blu-ray set (when it is release in the Summer). Sometimes the vendors from Japan, sell their products are a much lower price then the Japanese retail price. But, Idk if there is any vendors that actually sells Japanese Zoids anime stuff (I have only come across a couple of "common" Japanese Zoid kit/set once at an anime convention about 3 years ago).  Knowledge can be anything or something you know about. (talk) 06:22, March 29, 2013 (UTC)
Community content is available under
CC-BY-SA
unless otherwise noted.