Sally Land is a fictional character from Zoids: Wild ZERO. She is one of the main protagonists.
Sally Land is a major female protagonist.
Zoids Wild ZERO
Edit
Sally Land is introduced in episode 1, where she is a girl fleeing the Empire.
She has difficulty breathing on her own, and is younger than the rest of the cast. Buzz Cunningham suspects she is a member of the "1st generation" (opposed to himself and the others that are "2nd generation").
In the first episode, she awakens the Beast Liger as Leo confronts the Empire forces.
Personality
Edit
Sally Land first appeared as a damsel in distress, who was held captive by the imperial soldiers led by Luc. Upon bein resciued by Leo and Buzz, she began developing a new romantic relationship with Leo Conrad. Upon her freetime, Sally Land is a friendly, cheerful-hearted young girl, who loves spending time with her friends, including Jo Aysel.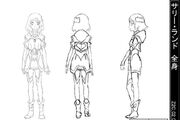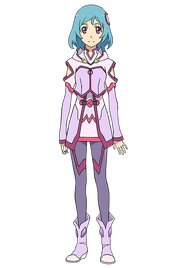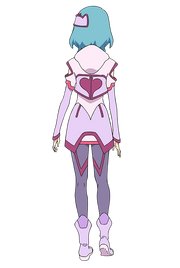 Ability as a Zoid pilot
Edit
Relationships
Edit
The voice actor for Sally Land, Hazuki Senda, performs the first Japanese ending theme "Hikari".
Sally's mother Krysta (クリスタ) had artwork revealed on the Zoids twitter feed for Mother's Day 2020.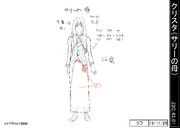 Community content is available under
CC-BY-SA
unless otherwise noted.