Help! This article is currently in pieces!
If you have the instructions, or are just an expert on Zoid construction, you can help the Zoids Wiki by assembling this poor fella.
----
Victory Rex

Victory Rex sprite.
???
Tyrannosaurus Type
Zi-G Research Foundation
Crew
1
Weight
85.0 tons
Depth
11.5 m
Height
6.6 m
Maximum Speed
250.0 km/h (155 mph)
Weapons
Victory Claw (2), Victory Fang, Tail Scissor, Micro Missile Pack (10 missiles), Hyper Victory Cannon
Equipment
The Victory Rex is a Tyrannosaurus-type of Zoid, and is one of over 200 species of bio-mechanical lifeforms that form the Zoid race depicted in TOMY's Zoids Franchise.
Overview
[
]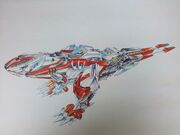 The Victory Rex first appeared in Zoids Saga 3, and was never featured as a model. It has the ability to fuse with several partners, usually functioning as the lesser Zoid. As a Zoid created by the Zi-G Research Foundation, it was able to fuse with Zoids from several different factions.
Fusions
[
]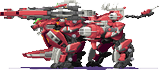 Trinity Liger VF.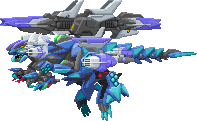 Geno Hydra VF.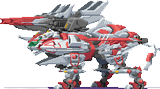 W Victory Liger.
Death SaurerVF
----